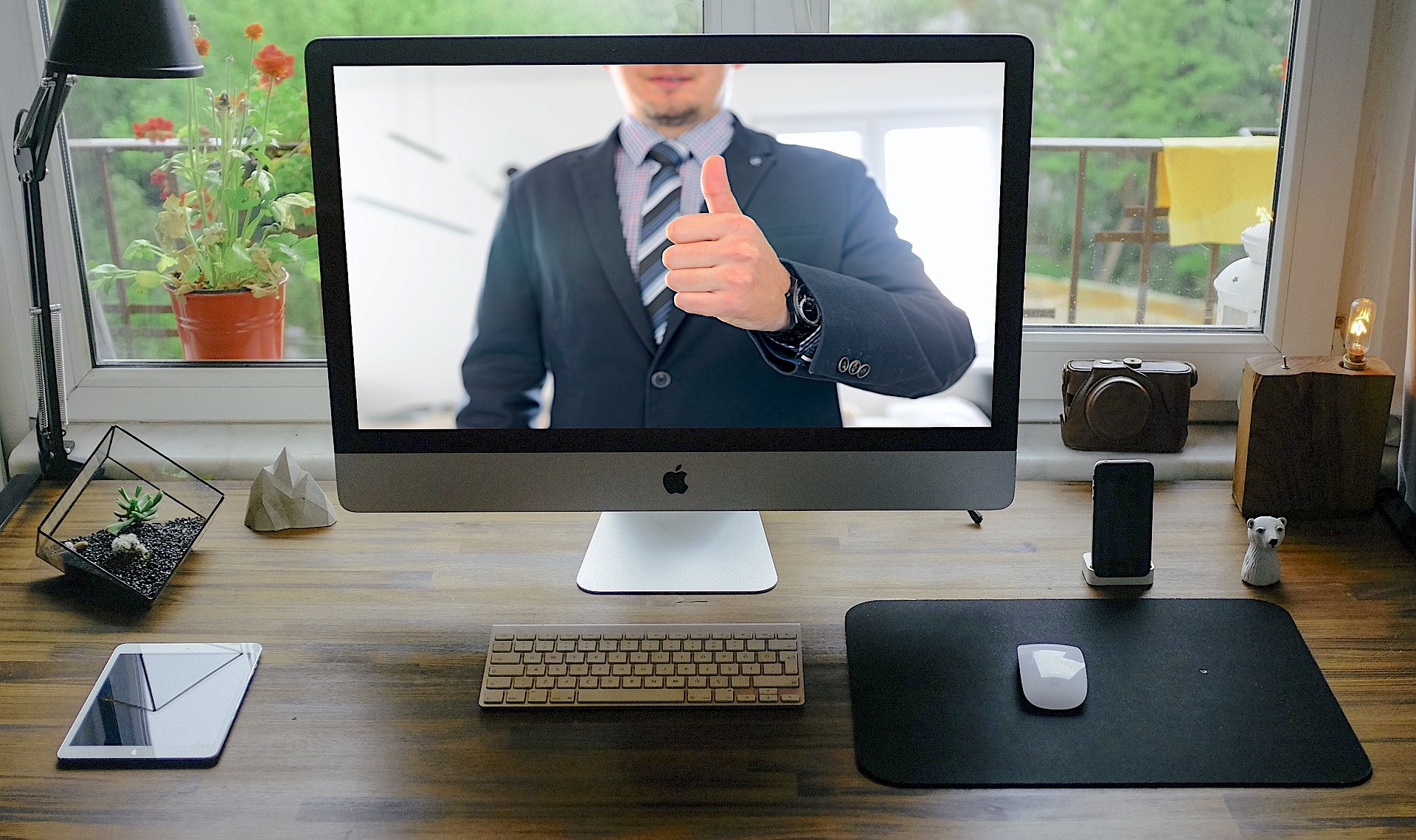 It has been nearly six months since I last stepped foot in the office, and in that time, remote work has transitioned from a pandemic-induced necessity to a permanent feature of the corporate landscape.
Personally, I've enjoyed a reprieve from years of commuting and frequent business travel, and by the looks of it, I'm not alone either. Eighty-six percent of respondents to a New York Times survey said they are satisfied with working from home and just one in five indicated their desire to return to the office full-time.
Companies are taking note. Many (including my own) have extended their work-from-home mandate until summer of 2021. Others have announced their plans for a permanent remote-work arrangement, and though the final breakdown of remote versus in-person work remains to be seen, it's safe to say regular working from home is here to stay.
However, it's not without its challenges, and some organizations are increasingly disillusioned with the idea of a dispersed workforce. They point to reports about projects taking longer to complete and employees struggling to onboard and develop. As a result, they are questioning whether remote work has any place in our post-pandemic world.
Although I share some of those concerns, I believe these problems are not inherent to remote work but instead the result of how we are working while remote.
In other words, maybe we just need to do things differently.
Should we be surprised?
For more than 100 years, we have kept the same hours and gone to the office the same days. Companies built billion-dollar campuses and complex organizational structures around exactly this premise. Then, in the blink of an eye, where work got done didn't matter anymore for many of us.
Initially, many companies saw productivity rise, but those gains seem to have come at a cost. A July survey from MetLife found two out of three employees exhibit symptoms of burnout, such as feeling physically and mentally drained.
In fact, the same tools that enabled a seamless transition to remote work may well contribute to its shortcomings. That's because we are simply using them to double down on existing processes and behaviors.
For example, I have reached the point where I feel like I'm not working when I'm not on Zoom. It's the result of decades equating performance with presence and not output. Now, we have replaced it with the next best thing: constant Zoom meetings and check-ins.
Meanwhile, many enterprise tools are difficult to use, so although we transitioned smoothly at first, it's ultimately unsustainable. Bugs are bound to crop up, new employees are sure to have questions, and all that slows work just as much as too many meetings.
Given these realities, is it any surprise some companies report projects taking longer to complete?
Evolving our use of collaborative tools
These problems require every organization to think long and hard about how they organize around work. It's easy, for instance, to tell managers simply to trust their employees, but we have all been in situations in which employees are skilled at skating by.
I believe digital workflows offer a middle ground that's essential to the success of remote work moving forward. Workflows have long been used by information technology, human resources and customer service departments to track incidents and requests, which creates clear visibility into operating environments.
Conceptually, there's no reason these can't extend to support what I call operational workflows — those that sit close to the customer and drive the product or service at the core of an organization's business.
These workflows exist in every industry. One European beer manufacturer paired them with connected assets to help employees operate production lines and identify bottlenecks. And in a different context entirely, a mortgage provider used digital workflows to push loan applications through pre-approval to underwriting and closing.
With all operational workflows, projects are broken into discrete tasks, and managers have clear visibility into who is working on what and how that work is progressing.
The upshot is a manager who feels in control without the necessity of frequent video check-ins.
Unifying mobile and desktop experiences
These workflows are great for established employees, but they don't solve the onboarding problems some organizations report. That's why there's another aspect to productivity, and it's effectively using the tools at your disposal.
This has always been an issue — one reason for the consumerization of enterprise — but it takes on greater importance with institutional knowledge decentralized and held by different employees in different locations.
It's why we need to simplify our systems dramatically, and over the past few years, we've done exactly that with the mobile experience — to the point where mobile apps are often far superior to their desktop counterparts.
But mobile apps are insufficient for more demanding back-end operations, so we should take the lessons learned from mobile and re-commit to developing traditional user interfaces. In fact, I foresee the fusing of mobile with desktop so employees receive the simplicity and clean user interfaces of mobile alongside the power and nuance of desktop.
That provides employees with complete freedom for how and when work gets done. Right now, that's likely at home, but once the pandemic dissipates, it can be anywhere they wish.
Automation and chatbots
Finally, we should recognize that burnout is as much the result of unnecessary work as it is overly complex tools and overscheduled days. At a time when AI-powered chatbots and automation are advancing rapidly, employees have too much administrative work on their plate.
Natural language understanding, for example, is sophisticated enough that chatbots can act as personal assistants that schedule meetings, order supplies and pay vendors. What's more, they can serve as a single portal through which an employee can interface with multiple business systems and processes.
The cognitive relief this provides should not be understated, and it's one way we can simplify and accelerate work, regardless of where it's being done.
Ultimately, that's a worthwhile goal whether you miss the hum of the office or love the solitude of your home.
Dave Wright is ServiceNow's chief innovation officer and acts as an evangelist for how to improve workplace productivity. He has worked with thousands of organizations to implement technologies that create efficiencies, streamline business processes and reduce costs. He wrote this article for SiliconANGLE.
---
Since you're here …
Show your support for our mission with our one-click subscription to our YouTube channel (below). The more subscribers we have, the more YouTube will suggest relevant enterprise and emerging technology content to you. Thanks!
Support our mission: >>>>>> SUBSCRIBE NOW >>>>>> to our YouTube channel.
… We'd also like to tell you about our mission and how you can help us fulfill it. SiliconANGLE Media Inc.'s business model is based on the intrinsic value of the content, not advertising. Unlike many online publications, we don't have a paywall or run banner advertising, because we want to keep our journalism open, without influence or the need to chase traffic.The journalism, reporting and commentary on SiliconANGLE — along with live, unscripted video from our Silicon Valley studio and globe-trotting video teams at theCUBE — take a lot of hard work, time and money. Keeping the quality high requires the support of sponsors who are aligned with our vision of ad-free journalism content.
If you like the reporting, video interviews and other ad-free content here, please take a moment to check out a sample of the video content supported by our sponsors, tweet your support, and keep coming back to SiliconANGLE.