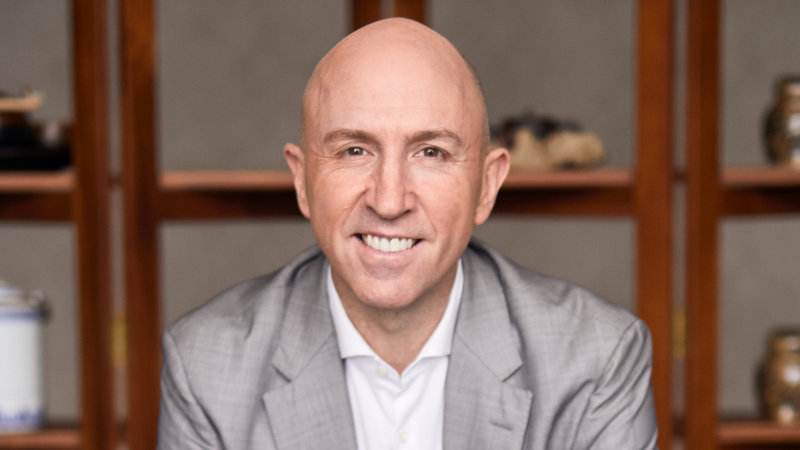 Where did you mainly travel to?
Japan, India, Korea and Australia at least once every quarter, but often twice a quarter.
How are you finding not travelling?
It has been a blessing because you have the opportunity to do some of the normal things at home. Clearly, from a business point of view, it introduced a lot of challenges. But I have a saying of controlling the controllables, so it was a matter of identifying what I could put into place that would allow me to be effective and productive.
After about six weeks there was the realisation that this could be for a long period of time so I needed to get myself into a routine. I needed to establish behaviours and methods in the way that I run the business and what I do personally.
Do you miss travel at all?
I have missed it for a few reasons. I love meeting clients and my teams. And, like many people who travel, I really enjoy those different experiences. But for me, it's the little things: the unique foods; speaking to customers and hearing the issues they're facing or the successes they've had. And there is the diversity of the Asia Pacific – the sights, the smells, the environment, the traffic.
Advertisement
But the other part I miss, actually, is the solitude. I love reading books, so whenever I'm on a plane I love that ability to put on my headphones and switch off. I hadn't had a routine at home where I would read books, so I had to establish new ones.
But probably the major reason I miss travel is I love exercising wherever I go. I would go to different gyms or go for a jog outside – you see the environment around you. There are things about travel that we often underestimate how much we miss.
Do you think you will fly around the world again as you used to?
It will definitely be different. I talk to clients every day by Zoom, WebEx or Microsoft Teams so I will maintain an element of that, which I think means the need for travel will reduce.
I have realised I was going to a location to collaborate, to share ideas, so I think my travel will be much more targeted around that, sharing ideation and understanding, but not to work for a week, which is what I would often do. I guess that means I would have a bit more balance between the travel and the non-travel, compared to what I've had for many years.
So do you think travel might fall by half?
I think so. I'm expecting there'll be an initial spike again because we want to see everybody. But then I'm expecting I will travel in five or six weeks a quarter.
Advertisement
What's in your home office?
I've made a makeshift office in my youngest kid's bedroom. I have two lamps, I have plants, I have a height-adjustable desk. And I've got a Tupperware container that holds my Logitech camera. I like a clean desk.
How many hours a day would you spend on video calls?
Probably seven to eight hours. I try to run according to the Singapore calendar. I get up in the morning, go to the gym every day. I've got my own coffee machine now because I figure I'm gonna be at home and make my own coffee. I start my day at about 9am and work until about 6pm. I'll have a couple of hours to see my family and have dinner, then I might do another Zoom call.
I find concentrating in video meetings is a lot more difficult. And at the end of the day, I'm probably a little bit more drained – it's just the lack of movement, even the ability to walk from one meeting room to another in the office or get into a car.
When you can travel again, where would you go first?
I'm obviously looking forward to getting back to Singapore, where I live, and seeing friends and colleagues. Japan is our biggest market in the region so it will be high on the list. I must admit, I love going to Japan – the people, the culture, the food, the business. I'll probably go around the region and just try to reconnect with everybody, then I'll hopefully get back into a more normal routine. The other place I'll undoubtedly go to is Germany, which is where our head office is.
Do you have favourite gadgets at the moment?
My coffee machine, which is a La Marzocco Linea Mini. It makes beautiful coffee. I'm trying to become a semi-semi-professional barista at home and practising my latte art. The other favourite gadget is my Garmin fitness tracker, which tracks calories burned, activities and so on. I must admit, it's become a bit of an addiction to see what I've done every day. And I guess it's a way for me to keep healthy.