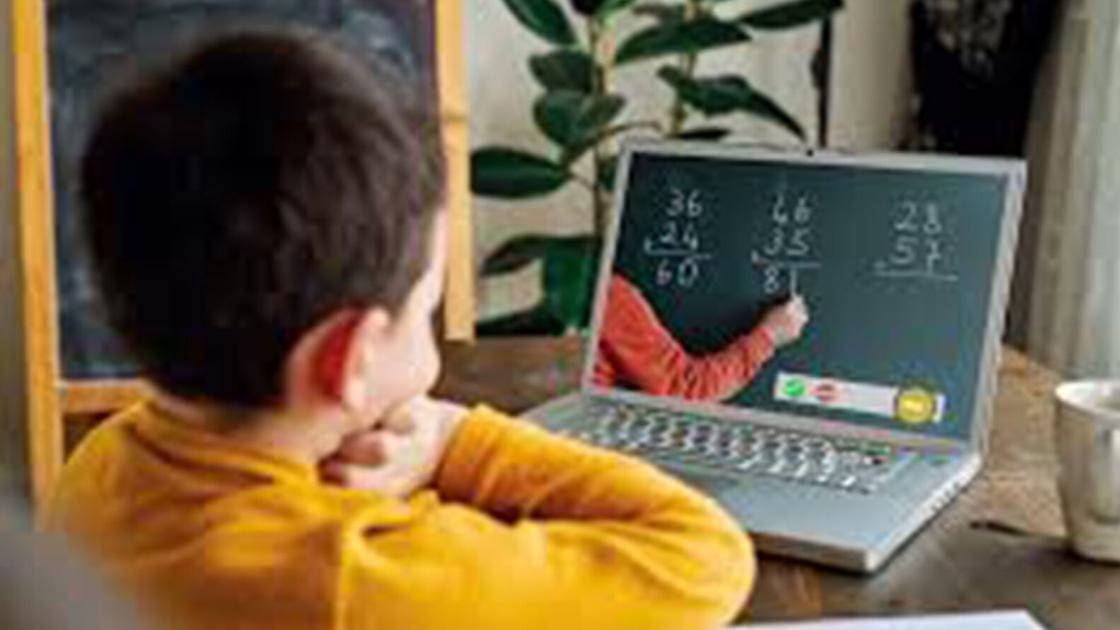 As videoconferencing becomes the new normal for meetings, classes and more, the line between private and public life blurs.
People push curious pets out of the way of webcams. Colleagues lean off-screen to address the needs of children and family members. Friends, classmates and strangers reveal various backdrops throughout their homes, in search of good lighting, stable Wi-Fi and solitude.
Many schools across New Mexico have adopted hybrid or remote learning plans this fall. Just like telework, distance education meets students at their "whole selves." A range of social, political, cultural and other variables shape students, and learning from home makes this increasingly present. The pandemic points to the importance of a holistic approach to education, one that supports the "whole student."
In response to the statewide school closures in March, a coalition of regional organizations in Northern New Mexico combined forces to launch the New Mexico STEAM (science, technology, engineering, art and math learning)Hub. Spearheaded by the Los Alamos National Laboratory Foundation and the Community Learning Network, this interactive, online platform connects families, educators and communities around shared resources.
In New Mexico we are fortunate to have many opportunities for STEAM learning from regional partners like Explora, Twirl and STEM Santa Fe. The STEAM Hub brings this all together under one digital "roof" for an ecosystem of learning. Categorized K-12 educational content, teaching resources, virtual events, parent support and more can be found in one virtual location. The site can also be viewed in Spanish.
"The STEAM Hub enables communities to stay plugged in with New Mexico organizations who continue to engage and nurture curiosity and creativity in students," said Jennifer Case Nevarez, director of the Community Learning Network.
From content areas to a network of support
As the summer wound down and teachers geared up for hybrid and remote learning, the STEAM Hub followed suit, expanding resources to support the whole student.
Educational content on the STEAM Hub is organized under the five topic areas, with an additional section for environmental science. The teachers' section features professional opportunities; best practices for online instruction; technology resources; and support for teaching students with special needs, or limited digital technology.
Caregivers and parents can find guides for online learning platforms; regional maps of free Internet access points; and a Child Care Hub with information on shared-schooling options, grants for child care providers, state resources and more.
The STEAM Hub represents a dynamic, growing ecosystem with numerous individuals and organizations contributing content.
We invite you to explore nmsteamhub.com and share your thoughts via the contact form. How is your student's online learning going? Do you have resources to recommend, or insight to share? Find us on Facebook, Twitter and Instagram too.
Driving home recently, I was flipping through the radio stations. I paused at an interview with a medical professional, right as the radio host asked if the doctor could share a hopeful story or bright spot that had emerged amid the pandemic. The response? Countless instances of collaboration and kindness. People and communities had come together like never before to overcome big challenges.
Our state has great power to surmount difficulties as we stay connected and collaborative. STEAM learning helps students cultivate skills to thrive in the 21st century, and builds a generation of innovators. The challenges faced locally, nationally and globally make this education more important now than ever.
Giving credit: the STEAM Hub was created by the New Mexico STEAM Coalition, including Los Alamos National Laboratory Foundation, Los Alamos National Laboratory, Triad National Security, and the Community Learning Network; and supported by contributions from AmeriCorps VISTA interns, the Homework Gap Team, Internet Society and the Internet Society New Mexico Chapter, LANL Major Subcontractors Consortium, the National Science Foundation, the New Mexico Department of IT, the New Mexico Foundation, New Mexico Gas Company, New Mexico TechWorks, North Central New Mexico Economic Development District, Opportunity Santa Fe, Santa Fe Community Foundation, the STEMx Network, the STEM Learning Ecosystem Network, Verizon and numerous STEAM advocates, organizations and agencies in the region.
Anjeli Doty is a graduate research assistant at Los Alamos National Laboratory's Community Partnerships Office. She supports data collection, analysis, website development and communications for the STEAM Hub.