Anya's Kitchen, which offers a variety of baked goods available for pickup in The Woodlands, was launched by a local high schooler this summer. (Courtesy Anya's Kitchen)
Now open
1. The national home improvement and maintenance company TruBlue Total House Care launched its newest franchise in The Woodlands on Sept. 1. Operated by the mother-daughter team of Sharon McDougal and Ashley Seymour, TruBlue now provides general repairs, renovations, yard work, cleaning and home safety services for seniors around The Woodlands area. TruBlue also works with realtors and homeowners to prepare homes for move-ins.
"We want to help people age in place comfortably, safely and affordably and we want to help families with their to-do lists," McDougal said in a statement. "We owned a property preservation company in the Northeast before moving to Texas and we saw quite a few home maintenance nightmares. Without proper care and maintenance, even small issues can eventually become major problems."
In addition to general resident services, TruBlue also offers scheduled monthly or quarterly maintenance through its House Care Plus program. 936-242-1666. www.trubluehousecare.com/the-woodlands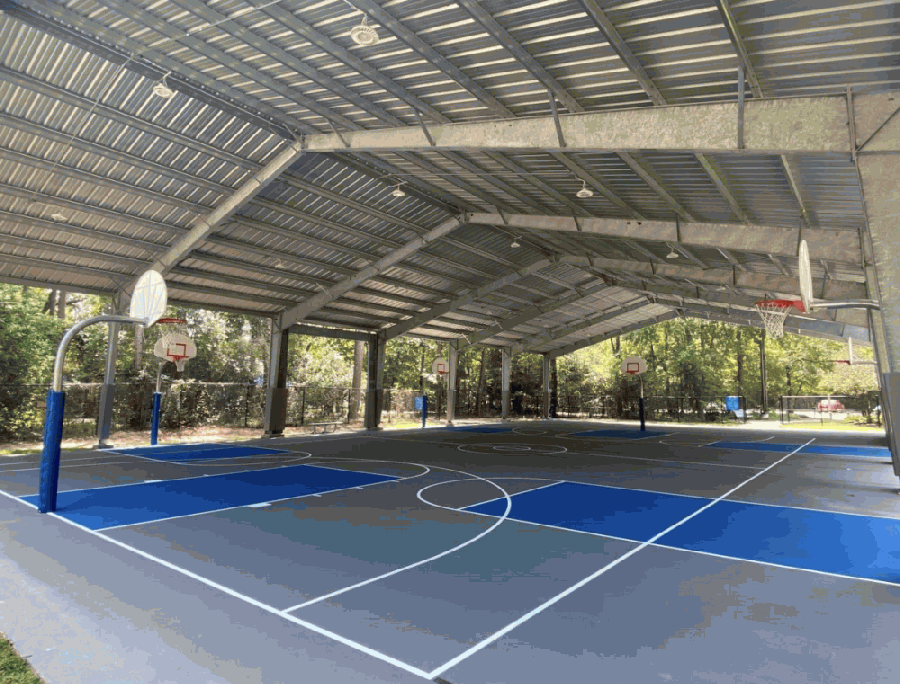 2. A new 7,200-square-foot covered sports court opened at Bear Branch Park this summer, The Woodlands Township announced Sept. 9. The facility, located at 5310 Research Forest Drive, The Woodlands, houses a single full-size basketball court with six hoops and additional free space. The court is available for rental by residents or nonresidents from 8 a.m.-11 p.m. daily at rates of $20 or $40 per hour for half-court rentals and $35 or $70 per hour for full-court rentals. 281-210-3950. www.thewoodlandstownship-tx.gov
3. MedCare Pediatric Group launched its newest office in northern Spring on Sept. 7.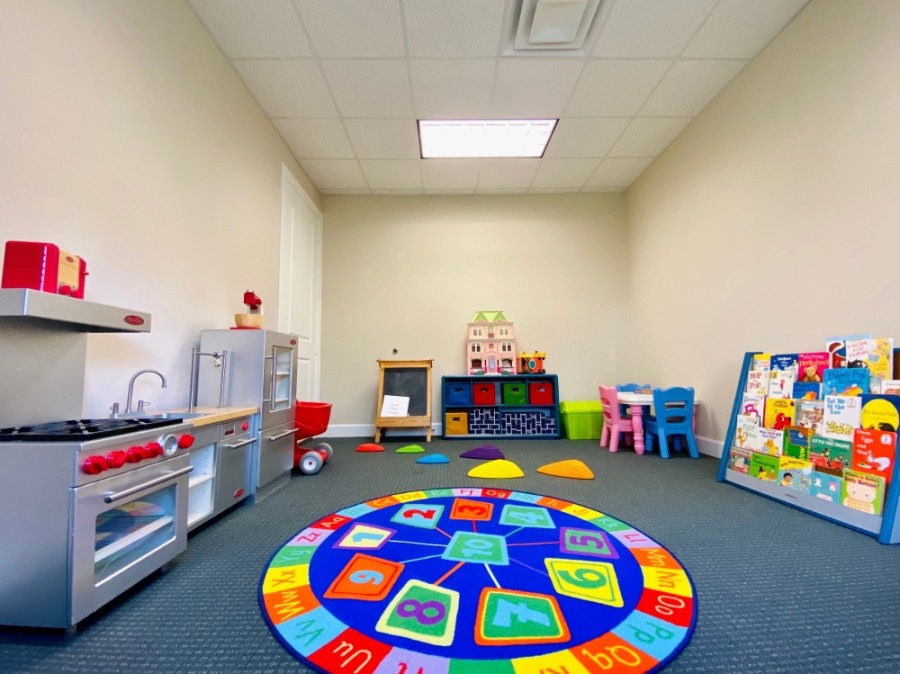 Located at 2219 Sawdust Road, Ste. 1501, Spring, MedCare's fourth Greater Houston-area location offers applied behavior analysis for children with autism, pediatric nursing services, and speech, occupational and physical therapy. 713-995-9292. www.medcarepediatric.com
4. Local high schooler Anya Anand's new baked goods business, Anya's Kitchen, which launched in late June, continues to offer a variety of homemade, health-focused products for customers throughout The Woodlands area. Anand's summer bakery project benefiting local charities offers sweets, such as cakes, brownies, bread and biscotti, based around various flavors, ranging from chocolate and coffee to a number of fruits and vegetables. Orders are available for pickup Fridays, Saturdays and Sundays. 571-295-9938. www.anyaskitchen.company.site
Name change
5. The auto repair business formerly named Driver's Auto Repair rebranded as Rooster Ridge Car Care in early August. Rooster Ridge, which operates two local facilities at 10441 Kuykendahl Road and 4070 College Park Drive in The Woodlands, provides brake, electrical, tire, exhaust and air conditioning services in addition to oil changes, seasonal inspections, emissions tests and other diagnostics. Towing and free shuttle rides during repairs are also offered. 281-305-8981; 936-337-4920. www.roosterridgecarcare.com
Anniversary
6. Engineering and planning firm City and Sea Group marked its 10th anniversary this September. Launched in 2010 by Jennifer Lindbom, The Woodlands resident and current company president, CAS Group's offerings include coastal and marine engineering, engagement programming, construction and program management, and other advisory services. The firm's Texas headquarters is located at 2219 Sawdust Road, Ste. 1603, Spring. 832-823-5099. www.casgroupllc.com