While there are many benefits to relish from working from home, from wearing pajamas all day to lunch-time walks with the dog, employees at companies that have shifted to remote work still face a unique set of challenges.
Employees that work remotely are more often looked over for promotions than their in-office counterparts, according to a recent Wall Street Journal report. When it comes to promoting from within, employees who work from home find that they're mostly out-of-sight and out-of-mind to potential promotion players.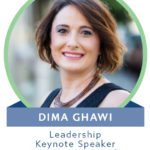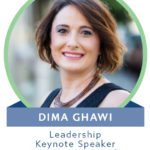 The Network talked to local leadership consultant and executive coach Dima Ghawi, who has experience in both being a remote worker and managing remote teams, for tips on how female employees can stay on the promotional track while working remotely during the pandemic.
Make sure you don't become invisible. Because workers may fall into comfortable complicity at home, remote workers need to be intentional in making time for mentors and expanding their network. "The most important word here is intentional," Ghawi says. "Put together a calendar and say you'll reach out to mentors once a month, reach out to introduce yourself to someone new twice a month and connect with your existing network once a week. Make an intentional plan to stay connected."
Take steps towards professional development. The challenges of working remotely are not the only burdens the pandemic-time worker bears. Many women have added homeschool teacher and other titles to their unofficial resumes. Ghawi suggests women block an hour a week to focus on their professional development, and try out a free course online, a personality assessment or a podcast. "It is so easy to get distracted with everything else going on and to forget ourselves," she says. "As women, we're already struggling with advancement in work and business. We can't have the pandemic push us backwards."
Keep communicating career and promotional aspirations with your manager. Many women assume that if they're doing an amazing job at work, they will be rewarded with a promotion, Ghawi says, but women need to indicate their interest in being promoted with their manager. It could be that you need to reach a higher target or need additional training. Ensure that your manager tells you how you can reach that promotion. She suggests meeting with managers monthly to track progress and get input on whether you're on the right path.
While women workers take intentional steps in not becoming invisible, Ghawi says it's important to realize that the pandemic is just another phase in our lives and careers.
"We need to realize that there are times in our lives, phases where we realize that personal needs and responsibilities take priority over the career," she says. "For those slowing down their professional life to take care of kids, that's OK. You don't always have to push yourself. Give yourself permission to take a year or two until pushing for that promotion without feeling guilt around it. You can push when you're feeling comfortable and get the promotion you deserve."

Dima Ghawi is an award-winning author and the founder of a global talent development company with a primary mission for advancing individuals in leadership. Through keynote speeches, training programs and executive coaching, Ghawi has empowered thousands of professionals across the globe to develop critical business skills, shatter internal limitations, and expand their leadership potential. Reach her at DimaGhawi.com.