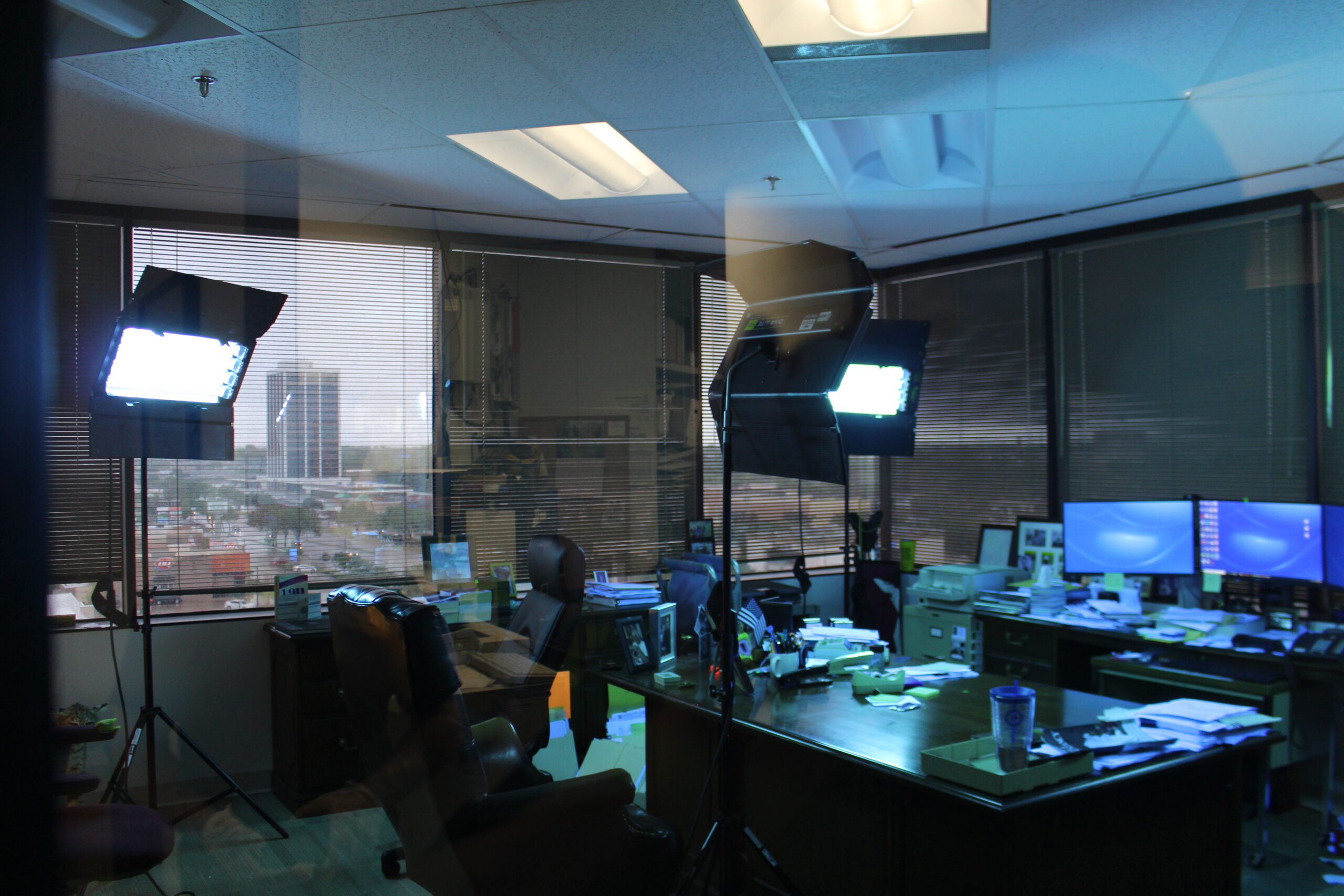 The pandemic has decimated the live event industry, forcing many into unemployment or furlough as lost revenue forces many companies to fold. But one local entrepreneur is pivoting from the event business into the growing field of sanitization.
Michael Bird owned 1080 media, which ran lighting and technology for large trade shows and other events. When the pandemic began closing everything down, they saw $2 million in business slide right off the table. Despite the setback, Bird got creative.
After doing some research, he learned that his lighting equipment could be retrofitted for ultraviolet bulbs used in hospitals to kill germs, microorganisms, and viruses in the air and on surfaces. He purchased the bulbs and put some of his freelance entertainment worker friends who had been out of a job to work. With warehouse space, logistics experience, and a ready labor force, they had everything they needed to launch Purebeam.
Small teams go into homes and office buildings to stage the lights. The teams place small stickers in the room that turn dark green to indicate when the light has sufficiently killed everything on the surfaces. So far, Purebeam has sanitized gyms, homes, and offices. When one client was trying to sell a home where the owner had tested positive, the realtor reached out to sanitize the house. Bird says they also see traction in the entertainment industry as venues start to come back to life.
At Donald Turnbow's accounting firm in North Dallas, there had been infections in the buildings, and one of his intern's family didn't want their child coming to the office. Besides, another business in the building had reported several cases. Turnbow reached out to Purebeam to have them sanitize the office, which they have done several times since May. They spend 15 or so minutes with each treatment, and the entire office takes about two hours. Turnbow's wife even reported that the office smelled cleaner on her recent visit. "We are going to do something to make sure our office stays relatively safe," Turnbow says.
UVC sterilization has been used in hospitals for decades to clean spaces and equipment, and it is gaining traction in an economy trying to mitigate the impact of the pandemic. Bird hopes they can roll Purebeam's services into their live event business, as cleaning will become a more critical factor in future events. "All that stuff has to be cleaned," he says. "Our hope is to roll that into our portion of our industry, create a stand-alone business, and continue employing people.
Though the team is still small, Bird is optimistic about growth. "I really think it will be around for quite a while," he says. "It makes people feel good about where they are heading into."