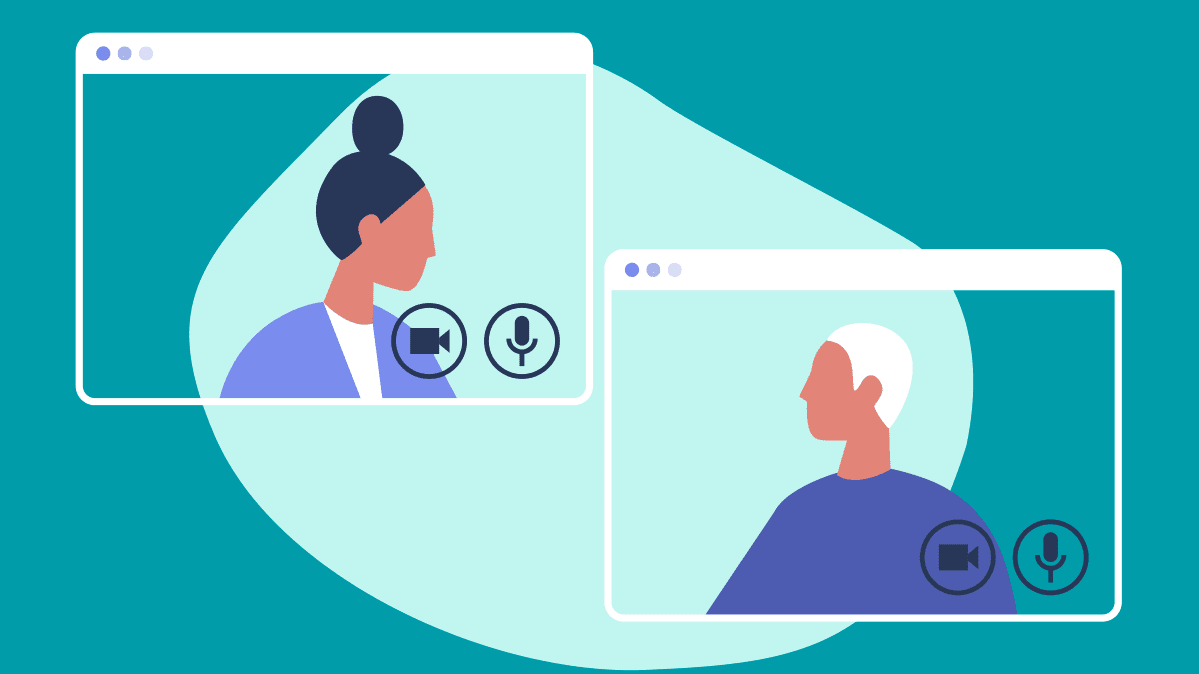 But if you're hosting larger meetings that require presentation features like document-sharing or whiteboarding, the next step up is a free version of the major business-oriented platforms, such as Cisco Webex, Google Meet (a replacement for Hangouts), Microsoft Teams (which will replace the company's Skype), or Zoom.
The host (or the host's organization) is the only one who needs to register with a service and pay, if there's a fee.
We discuss the pros and cons of major services below, but you shouldn't discount the importance of familiarity. If you're used to a particular platform from the office, it's likely to work for you at home, too.
Before getting to the individual services, researchers in Consumer Reports' Digital Lab recently analyzed Zoom and Google Meet, Microsoft Teams, and Cisco Webex, and found that videoconferencing companies can collect a lot of consumer information. We also found that both meeting hosts and other participants can record meetings and share them with co-workers, your boss—or even the whole internet.
Here are some simple ways to protect your privacy.
Assume that you're on camera throughout a meeting and that the meeting might be recorded. Consider turning off your camera and mic when you're not presenting.
Use virtual backgrounds if you want to avoid sharing information that can be gleaned from your bookshelves, artwork, or a messy kitchen.
Remind other participants not to share meeting IDs and passwords to prevent Zoombombing-style intrusions. Let everyone know if you plan to record a meeting.
Employ privacy best practices like using a unique password for your videoconferencing platform (a password manager can help). Using a dedicated "burner" email address when you sign up can reduce spam and improve security.
Next, we have some advice to help both you and your home office look good onscreen—it's a topic a number of people have asked us about. You don't need to build a CNN-worthy set, but some attention to lighting and your background can make a difference.
Place your webcam at eye level. The lens of a webcam can function like a fun-house mirror if it's placed below your chin. To fix this, place your laptop on a pile of books.
Select a bright space for your meeting, ideally with natural light. Turn off overhead lights, and add a lamp a few feet in front of you to light your face. Bare walls can make for disorienting backgrounds. If you don't want to use a virtual background, try to include a few objects in the frame.
Avoid clothing with small patterns, which can be distracting onscreen. Additionally, try to avoid pure black and white: The camera might not pick up any depth, and white clothes can disappear into a white background.
Use good headphones with a built-in mic, instead of relying on the tinny speakers and weak mics in many laptops. The audio can be even more important than the video.
Now, here are 10 widely used teleconferencing options, with an explanation of their advantages and drawbacks, and what kind of user will probably like them best.