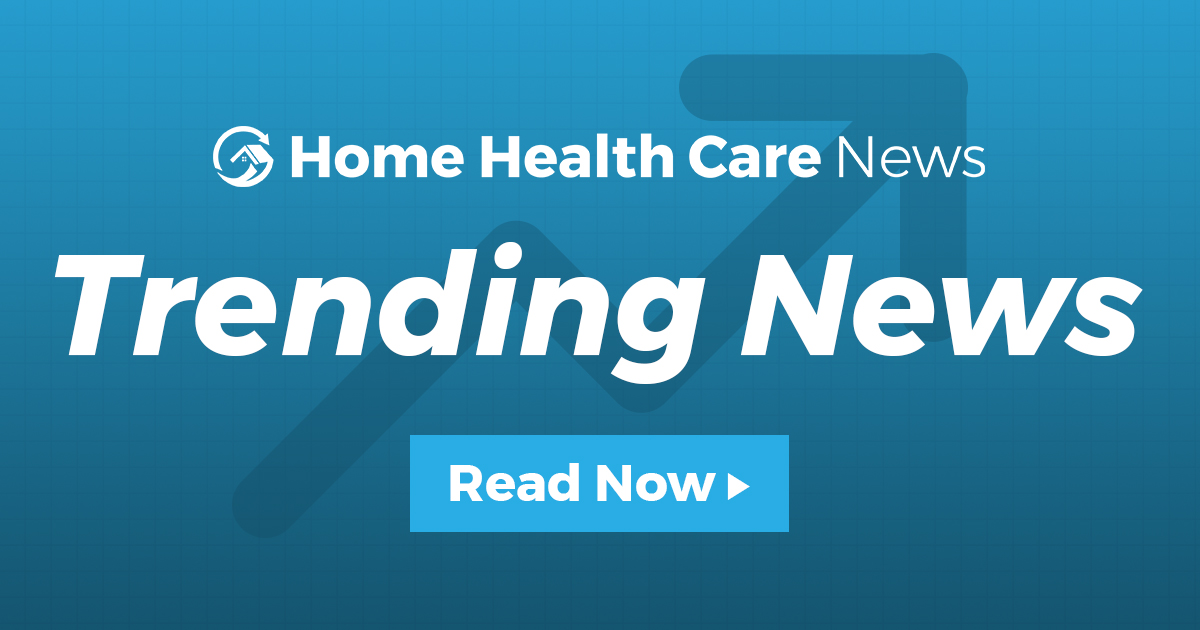 For most in-home care providers, the uncertainty caused by the impact of the public health emergency still casts a wide shadow. That's according to recent findings from an Axxess-HHCN survey released earlier this week.
The survey, conducted online from July 14 through Aug. 3, included responses from more than 300 home-based care professionals. Of those respondents, almost half — 45% — named COVID-19 as the element of uncertainty that will likely have the greatest impact on the home-based care industry for the remainder of the year and into 2021.
"Naturally, COVID has presented some challenges, but as the survey … shows, some agencies are doing really well," John Olajide, founder and CEO of Axxess, said Wednesday during a panel discussion at the Home Health Care News FUTURE conference.
Apart from the COVID-19 virus, roughly one-fifth of survey respondents identified "addressing racial equity" as the second most-impactful element moving forward.
Olajide, recalling a conversation he recently had with a global business consultant, noted that's something executives around the world are increasingly realizing.
"She said, 'John, I believe that diversity, equity and inclusion is the single most important issue in business today,'" Olajide said. "And that's powerful."
About 80% of respondents said they plan to increase resources for diversity and inclusion (D&I) initiatives.
To make a business case for the importance of D&I, Olajide cited a study that found organizations with strong gender diversity are 21% more likely to see above-average profitability. Organizations with strong ethnic diversity are 33% more likely to see above-average profitability, he added.
"The challenge really is bringing along everyone, making sure there is mobility for them, making sure we have diversity in leadership [and] making all the right investments," Olajide said. "It's good business to do this, … and the key really is to help everyone feel empowered as we all do this work together."
Aside from COVID-19 and addressing racial equity, survey respondents also named changing payment models, the recession and the 2020 political landscape as elements of uncertainty that will likely have an impact on the in-home care industry in months to come.
Staffing challenges persist
Despite efforts at improving recruitment and retention, staffing challenges remain a top concern for in-home care professionals. About 75% of Axxess-HHCN survey respondents reported that staffing has hindered their company's growth in 2020.
Accordingly, 36% of survey respondents said they have plans to focus their future growth-investment efforts on staff recruitment and retention.
"We recognize very clearly that this is a marketplace optimization problem," Olajide said at FUTURE.
In addition to staffing, 33% of survey respondents said they plan to focus their growth-investment efforts on additional tools to improve quality of care. One-fifth of respondents said they plan to invest in sales and marketing, with 11% planning to invest in technology for back-office functions.
When it comes to addressing staffing challenges, in-home care professionals identified flexible scheduling and financial incentives, such as daily pay, as the best strategies for success. Specifically, 23% of respondents named flexible scheduling, 19% named financial incentives, and 18% named having a more comprehensive onboarding process as strategies for success.
Providers need to shift their thinking where staffing is concerned, according to Olajide.
"How can you get the right people, with the right skills, at the right time, to see patients?" he asked. "We're having the same conversation over and over again, because we're not thinking about this the right way. If we keep thinking about this simply as staffing … 20 years from now, we'll be having the same conversation."
Continuing education, technology, rewards programs and pre-scheduled overtime were all cited in the survey as solutions for addressing staffing challenges.
Revenue outlook

2020 has been a mixed bag for in-home care professionals when it comes to revenue, with 42% seeing a decline in revenue year-over-year at their agencies, compared to 41% seeing an increase.
Of the respondents who saw a drop in revenue, "care challenges relating to COVID-19" was the top reason identified for the decline.
Staffing challenges relating to COVID-19, fewer referrals and changing payment models were also cited as reasons for revenue dips.
When thinking about the top growth opportunity in 2020, 41% of survey respondents pointed to new referral relationships as a main driver.
Respondents also noted that unemployment related to COVID-19 may also present a growth opportunity, allowing agencies to recruit from a larger pool of available workers.