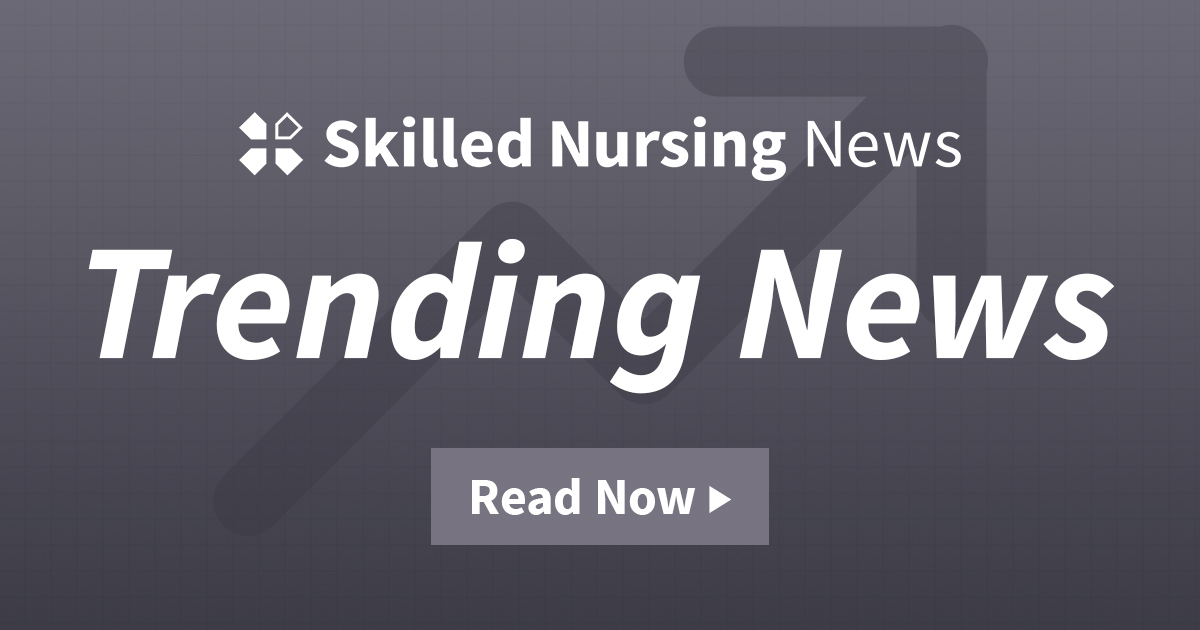 As the COVID-19 pandemic continues to cast a pall on interactions across the U.S., the social needs of residents of skilled nursing facilities are mounting by the day.
Many of them have been in various states of lockdown since March, when the Centers for Medicare & Medicaid Services (CMS) implemented a ban on all unnecessary personnel entering a SNF, including family and friends of those living in a facility.
The ban was a blunt instrument of sorts, designed to try to curb the spread of COVID-19 during a time period when little was known about the illness except its danger to the elderly and people with compromised immune systems and chronic health conditions.
But now that the pandemic has lasted for half a year — with no signs of abating to an extent that could lead to a return to pre-COVID-19 socializing — states and policy experts have begun to seriously examine the issue of providing visitation in long-term care facilities. And one report, released last week by the nonprofit Center for Health and Research Transformation (CHRT) at the University of Michigan, argued that one way to help is by ensuring that facilities in compliance with all visitation guidance not be penalized if something goes wrong.
"Although Michigan policy does allow for visitation in certain circumstances, findings from interviews with nursing home leadership and other organizations show that these policies are not well understood and that several nursing homes have a high degree of fear of penalties or citations," the report said. "This fear is likely contributing to the reluctance of facilities to enable certain types of visitation, even when it can be done safely. The assurance that nursing homes won't face penalties if they follow all guidance will need to be explicit."
The report, titled "Keeping nursing home residents safe and advancing health in light of COVID-19," contained several recommendations for the state of Michigan on how to move forward with regard to nursing homes, as well as an assessment of the state's "regional nursing home strategy" to handle discharges of COVID-19 patients from hospitals.
Other visitation recommendations for the state included broadening policies to enable outdoor visitation at nursing homes and enabling "controlled indoor visitation in areas with low community spread," with compliance with CMS guidelines in both cases.
The CHRT report also stressed the importance of communicating any state visitation policy on an ongoing basis, to ensure transparency and clarity for both facility residents and family members.
"Nursing homes have had challenges in implementing visitation protocols due to a lack of clarity and understanding," CHRT noted.
The September 8 report from CHRT came on the heels of an August 31 report from the Michigan Nursing Homes COVID-19 preparedness Task Force, which gave 28 final recommendations to the state on its strategy for nursing homes. That report also recommended allowing outdoor visits and small-group, non-contact activities, as well as an opt-in for indoor visitation and options for "pods" within a SNF and encouraging SNFs to use volunteers to facilitate in-person visits.
Concerns over reopening have also been a major factor in the state of Florida, which was battered by COVID-19 over the summer months, even as the Sunshine State has tried to take steps to curb the damage caused to residents by isolation.
In August, the state formed the "Task Force on the Safe and Limited Re-Opening of Long-Term Care Facilities" to develop guidelines on safe visitation in long-term, and on September 1, the task force released those final recommendations.
These recommendations were:
Allowing visitation for designated "Essential Caregivers" and "Compassionate Care" visitors.
Allowing general resident outdoor and indoor visitation if the facility meets several conditions, including 14 days with no new facility onset of COVID-19 in either residents or staff and sufficient supplies of personal protective equipment (PPE) and cleaning and disinfecting supplies.
Facilities maintaining policies and procedures to support safety, that go with each visitation scenario. This includes addressing issues such as appropriate training and mandatory mask use.
Florida Gov. Ron DeSantis said on September 1 that Florida would lift a ban on nursing home visits that had been in place since March. On September 2, Florida Division of Emergency Management (DEM) director and state coordinating officer Jared Moskowitz issued an Emergency Order lifting restrictions on visitation.
The DEM also initiated new deliveries of PPE totaling five million masks, four million gloves and two million gowns to all long-term care facilities in the state to help them open to visitors, according to a September 4 press release from DeSantis' office.
But though facilities can now open for visits under the parameters outlined in the order, it's not clear how many nursing homes and other long-term care facilities in the state will open, the Associated Press reported on September 1.
The Florida Health Care Association, which represents 82% of the Sunshine State's nursing homes, told the AP that many facilities are wary of allowing visitors, though others are enthusiastic.