The Ombudsman for Children has acknowledged the severe impact that Covid-19 is having on children in Ireland and has expressed grave concern for children experiencing, or at risk of, abuse and violence.
In the forward of his 2019 Annual Report published today, Niall Muldoon notes the "significant challenges" that lockdown has created in relation to children's development, health and education.
He expresses concern about the level of regression experienced by many children with special needs who have been unable to access schools and essential therapies in recent months.
"As we all know, these children include children belonging to ethnic minorities, including Traveller and Roma children; children with disabilities; children experiencing homelessness; and children experiencing poverty," he says.
Speaking on RTÉ's Morning Ireland, Mr Muldoon said the return to school this year is a really complicated and difficult situation for many vulnerable children and the Government and education system need to make sure they are not left behind.
He said that this year children with disability, children living in poverty and children from the traveller and Roma communities are "really at the bottom of the pile" and have found it much harder to survive through the Covid-19 scenario.
He said that his office has had many contacts form parents concerned about the services not being up and running in the same way for these children.
Mr Muldoon said that there are changes to transport, access to SNAs is compromised and many of these children who are nervous about the medical situation are staying at home.
While the latest annual report shows that the number of complaints to the Ombudsman for Children's Office (OCO) decreased last year, the number of complaints received from parents in relation to schools and education increased.
75% of complaints related to schools, 17% to the Department of Education and Skills and 4% were associated with other educational agencies such as the National Council for Special Education and the State Examinations Commission.
There was an 11% increase in the number of complaints about special needs education compared to 2018.
While the number of people who contacted the Office about bullying fell last year; bullying represents 13% of all the education complaints received by the Ombudsman.
There was a 3% increase in the number of people who contacted the Children's Ombudsman about decisions relating to expulsion, suspension and enrolment in 2019.
The report highlights an area of concern around the rights of children seeking exemption from religious classes and services while attending a denominational school.
Primary and secondary schools that have a particular denominational ethos may discriminate on the grounds of religion in relation to admission policy only, and only in a manner which is permitted under the Equal Status Acts 2000-2008.
Under the Education Act, once a student is admitted they cannot be required to attend instruction in any subject that is contrary to the conscience of the parent of the student or, in the case of a student that has reached 18 years of age.
However, the OCO found that this was not fully understood by some denominational schools.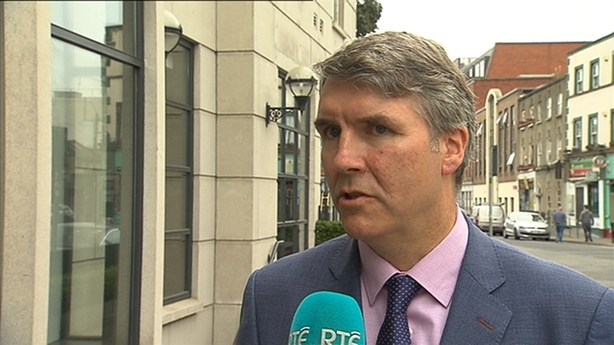 The Ombudsman wrote to the Department of Education and Skills requesting that the matter be highlighted with any relevant school managerial bodies to ensure their compliance with relevant legislation and ensure that parents and students are aware of their rights in this regard.
The report also highlights schooling in Emergency Reception and Orientation Centres (EROC).
EROCs accommodate people arriving in Ireland through relocation and resettlement programme.
The Ombudsman for Children's report outlines the process it went through to ensure recognition of EROC schools from the Department of Education and Skills.
When schools are not recognised, it is more difficult to access the additional supports needed to maximise educational outcomes for children.
Parents also expressed concerns about the education being provided to their children and those who had been in EROCs for more than six months were anxious to get their children into mainstream schools.
They were concerned that their children were not getting access to other services such as nurses or dentists as they were not in school, and in some centres they were concerned that children were not receiving appropriate instruction for their age.
The Ombudsman for Children wrote to the Department of Education and Skills and the Department of Justice and Equality expressing his concern that refugee children living in EROCs were not being educated in recognised schools in the State.
He stated that the consistency and quality of on-site teaching could not be objectively verified, and that the exclusion of refugee children from mainstream education delayed their integration into their host community.
Both Departments agreed to address this issue via a joint assessment and protocol for education provision within EROCs.
It was decided that the children should move to mainstream schools, as soon as they were considered 'school ready' and, in any event, no later than three-months after their arrival in the State.
In November 2019, Education and Justice signed a Memorandum of Understanding to allow inspections of EROC schools take place in line with recognised schools.
When it came to health services, the proportion of complaints received by the OCO decreased last year from 16% in 2018 to 14% in 2019.
However, the report points out that the Office continues to receive complaints about children waiting for scoliosis treatment and for assessment of need.
The top three services complained about were primary care services, hospitals and mental health services.
The Children's Ombudsman says the admission of children and young people to adult inpatient mental health units must end.
The report says the lack of measures to end the practice is "unacceptable", given the vulnerability of children and young people with complex mental health needs.
It suggests further investment in preventative measures, primary care, and specialist community Child and Adolescent Mental Health Services to end the practice of placing children in adult mental health services.
There was a 4% reduction in the number of complaints relating to family support, care and protection last year.
The majority of complaints were about child protection services and children in the care of the state but there were also complaints about how public bodies reported child protection concerns.
Complaints about alternative care dropped 5%, however complaints about child protection concerns, handling and services rose 5%. Family support complaints were down.
There was no change on the number of complaints regarding housing (5%) compared to 2018.
Access to suitable housing was the main issue raised, including local authority housing allocation, suitable housing for children with disabilities, emergency homeless accommodation, medical priority allocation and general transfer issues.